US Formula 1000 and LS Motorsports announe "Non-Suzuki" prize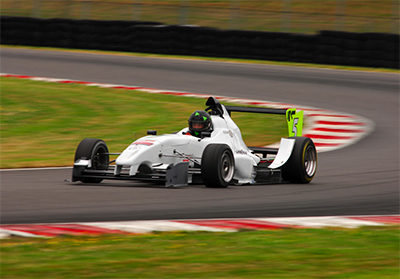 LS Motorsports has offered a cash prize for the highest finisher in a non-Suzuki powered car during both the season-opener at Circuit of the Americas and the season finale at Road America. A total of $1,500 will be up for grabs, with $750 being awarded to the highest non-Suzuki at COTA and another $750 awarded at the Runoffs at Road America.
Should nobody claim the prize at Circuit of the Americas , that award will roll over to the Formula 1000 Festival at Road Atlanta in May. Should the prize once again go unclaimed at Road Atlanta, it will roll over to the season finale Runoffs so that the highest non-Suzuki finisher will walk away with the entire $1,500.
LS Motorsports has created the non-Suzuki prize in honor of Larry Schroeder. Larry was a machinist and fabricator who was killed in a car accident in 2008. LS Motorsports continues his legacy and keeps his memory alive.
About US Formula 1000 Championship
The US Formula 1000 Championship is comprised of three separate championships within one series run within the SCCA National program. Drivers compete in either the US Formula 1000 East or the US Formula 1000 West Championship. Those drivers are also eligible to compete for the overall US Formula 1000 Champion. US Formula 1000 cars are purpose-built high-performance Formula 1000 race cars and Formula 2000 converted race cars powered by 1000cc motorcycle engines, with top speeds in excess of 150 MPH.
source: usf1000.com